(SIAM) Society for Industrial and Applied Mathematics and iGroup are collaborating to organize a Webinar with a discussion focused on early career authors and reviewers.
In this webinar we will discuss:  
How do you submit to SIAM journals and what makes a good SIAM article?
What should you think about as a new reviewer and what makes a good review?
Webinar Date / Time
21st June (Wednesday)  10am GMT+8..
Guest Speakers
Dr. Susanne C. Brenner from Louisiana State University and Howard Elman from University of Maryland.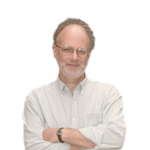 Howard Elman
Howard Elman is a Professor in the Department of Computer Science and Institute of Advanced Computer Studies at the University of Maryland, College Park and affiliate Professor in the Department of Mathematics, where he is currently the Director of the Applied Mathematics Program. He received his doctorate in Computer Science from Yale University in 1982.
He has had visiting positions at Stanford University, the University of Manchester Institute of Science and Technology and the University of Oxford. He is a SIAM Fellow, currently serves as Vice President for Publications at SIAM, and has served as Editor-in-Chief of SIAM Journal of Scientific Computing. His research concerns numerical solution of partial differential equations, sparse matrix and iterative methods, and uncertainty quantification.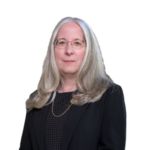 Susanne C. Brenner
Susanne C. Brenner is Boyd Professor at Louisiana State University with a joint position in the Department of Mathematics and the Center for Computation and Technology.
She is currently serving as SIAM Past-President, is the Editor-in-Chief of the SIAM Classics in Applied Mathematics book series, and serves on the editorial board of the SIAM Journal on Numerical Analysis. She is also a past SIAM Vice President for Publications.
About Society for Industrial and Applied Mathematics (SIAM)
Society for Industrial and Applied Mathematics (SIAM) is an international community of over 14,000 individual members. Almost 500 academic, manufacturing, research and development, service and consulting organizations, government, and military organizations worldwide are institutional members. SIAM was incorporated in 1952 as a nonprofit organization to convey useful mathematical knowledge to other professionals who could implement mathematical theory for practical, industrial, or scientific use. Since then, SIAM's goals have remained the same.
READ MORE: https://www.siam.org
About iGroup
iGroup (Asia Pacific) Ltd. is a one-stop shop for professional information solutions and technologies. With a focus on the knowledge management and information industry, iGroup provides a full spectrum of related products and services with localized support that cater to the needs of librarians, students, academics, educators, publishers, scientists and research professionals. More about iGroup: www.igroupnet.com.