Bentham Science Publishes and iGroup are collaborating to organize a Webinar for Authors, Academicians, Researchers and Students to help them with their research and publishing projects.
Title of the Webinar: A Picture is Worth a Thousand Words: Getting the Most out of Your Results, Figures and Tables.
Images and figures are the windows into your scholarly article. Learn from our experts how to put together great looking and informative illustrations for your next paper. In our FREE webinar we will explore the art of illustrating research. You'll also learn about how we can help with this aspect of the publishing process.
Guest Speakers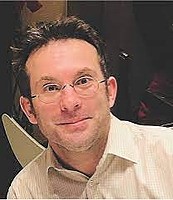 Dr.Gareth Dyke
Gareth writes content and runs highly engaging training courses aimed at early career researchers and has devloped a new editing service, https://www.diffusionediting.com/. Researchers using this editing service get their articles edited and pre-reviewed by native English speaking experts with PhDs in their subject area. Editing and pre-peer-review enhances chances of acceptance in a target journal by more than 300%.
Date
23rd May 2023 (Tuesday)
Time
5:00 AM (GMT)
1.00 PM (MY, SG, HK, PH)
12.00 noon (TH, VN, IN)
3.00 pm (MELBOURNE, AUSTRALIA)
About Bentham Science
Bentham Science is a science, technology, and medical (STM) publisher, providing academic researchers and industrial professionals with the latest information in diverse fields of science and technology. Our peer-reviewed scholarly journals and books have an ever-increasing readership of millions of researchers worldwide. Bentham Science currently publishes more than 100 journals in both electronic and printed formats. Our journals cover various disciplines in pharmaceutical research and development, medical subspecialties, engineering, technology, and social sciences. The journals are indexed in recognized indexing agencies, such as Journal Citation Reports/Science Edition, MEDLINE/Index Medicus, PubMed, Scopus, Chemical Abstracts, and EMBASE.
READ MORE: https://benthamscience.com
About iGroup
iGroup (Asia Pacific) Ltd. is a one-stop shop for professional information solutions and technologies. With a focus on the knowledge management and information industry, iGroup provides a full spectrum of related products and services with localized support that cater to the needs of librarians, students, academics, educators, publishers, scientists and research professionals. More about iGroup: www.igroupnet.com.