Increase digital services and save resources for libraries with Hublet's tablet loaning self-service.
–  What is Hublet Solution
–  Benefits of Hublet Solution for libraries, library staff and patrons
–  Hublet Solution in the world
Date: 21st April 2022, Thursday
2:00pm Thailand  .  3:00pm Hong Kong | Malaysia | Philippines  .  4:00pm South Korea | Japan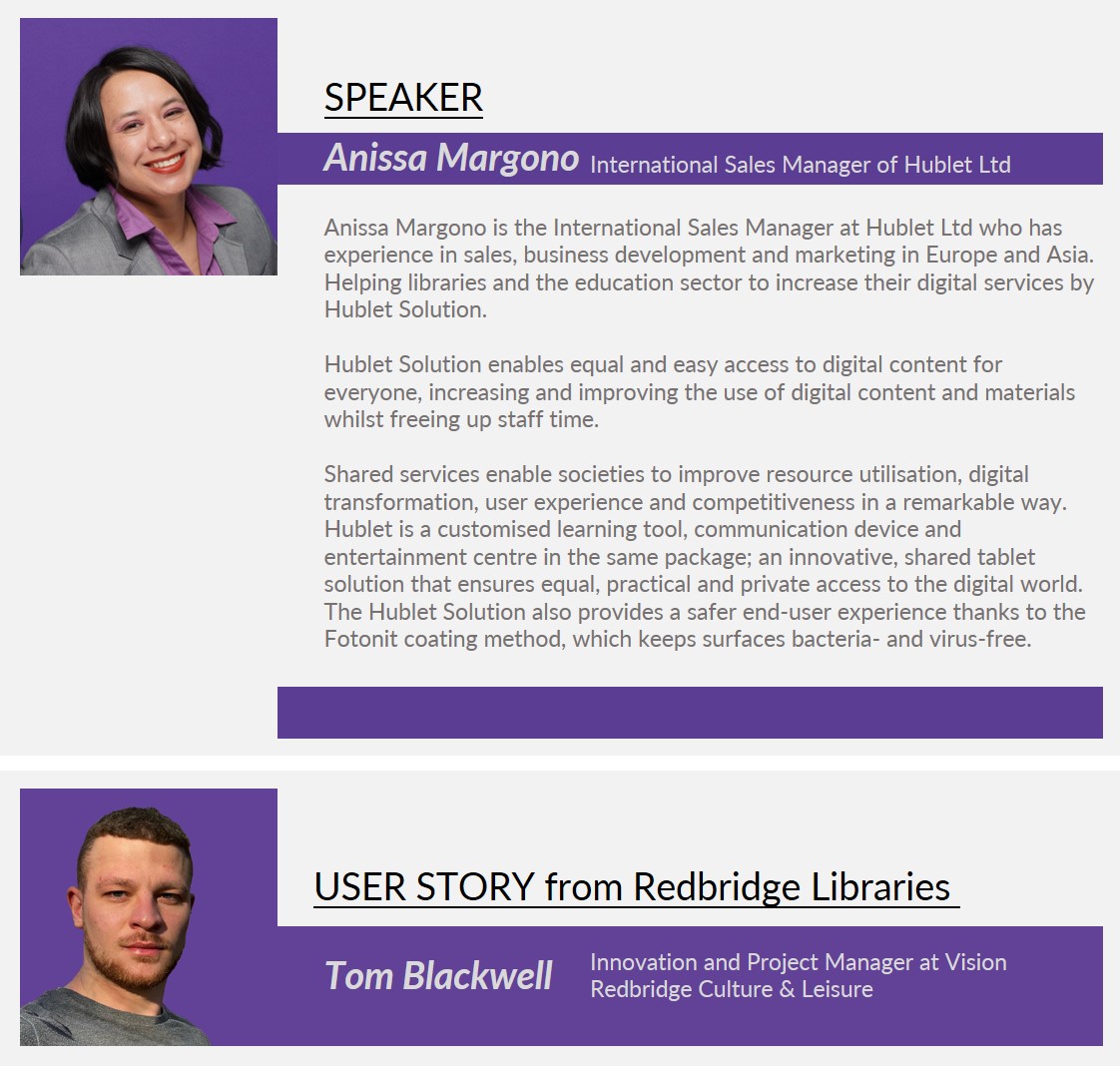 About iGroup
iGroup (Asia Pacific) Ltd. is a one-stop shop for professional information solutions and technologies. With a focus on the knowledge management and information industry, iGroup provides a full spectrum of related products and services with localized support that cater to the needs of librarians, students, academics, educators, publishers, scientists and research professionals. More about iGroup: www.igroupnet.com.